The Management Team
The management team of SolveNet Project is implementing SMART Method of Public Policy and is responsible for approving the community problems and solutions posted by citizens, issuing policy papers addressed to public authorities, publishing the policy papers on the pages of the community problems, and publishing the answers received from public authorities, in order to generate success stories of civic engagement.

Radu Oprea, Founder of SMART Method of Public Policy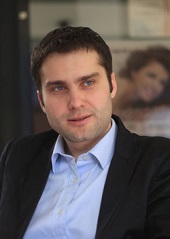 The idea of SMART Method of Public Policy took shape in 2007, when Radu was studying for his Master of Public Policy Degree at Pepperdine University in Los Angeles and doing his summer internship at Los Angeles Mayor's Office. First, he came accross a book called "Citizen Lobbyists. Local Efforts to Influence Public Policy" written by Brian E. Adams. There he learned that people do not get involved in the lives of their communities mainly due to lack of time and money. In Fall 2007, he took a class called Deliberative Democracy and studied various methods of participation, most of them based on face-to-face meetings between public officials and citizens. Usually, the approach is top-down, when officials want to ask their constituents about new project ideas that are needed in the community or when they want to prioritize projects. SMART Method of Public Policy was developed as a mixed method of participation - online and offline - served by the citizen engagement platform www.public-policies.eu for issues affecting larger regions of Europe. The platform allows citizens to raise problems of public concern and to offer solutions to them, asking relevant European institutions to take action. The process is interactive, solving the problem of lack of time and money to participate.
Contact: roprea2000@yahoo.com, www.raduoprea.eu/en.

Iulian Cazacu, President of SMART Development Center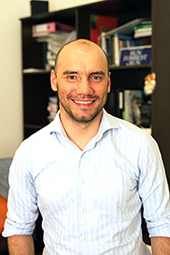 Iulian founded SMART Development Center in 2003, to contribute to the development of the civic engagement field in Romania. The association provides the legal framework to issue policy papers recommending solutions to community problems that are sent to public authorities in oder to generate community action. Iulian believes that people become more engaged in the lives of their communities if they have access to more efficient tools to express their ideas and opinions. The answer lies in information and communication technologies. Iulian provides the technical expertize behing SMART Method of Public Policy, identifies new funding opportunities and secures the logistical resources that are needed to implement the method.

Contact: iulian@smart.org.ro
---
This website has been produced with the assistance of the European Union. The contents of this publication are the sole responsibility of SMART Development Center and can in no way reflect the views of the European Union.